"Social Networks" Sweatshirt
---
Elements of this Project:
Original Illustration
Final Screen-Printed Sweatshirt
I created the image "Social Networks" as a celebration of the wonderful community of supportive individuals that surrounded me in Norwich before I left the city. Included in the design are some real-life characters from my life, worked into an isometric sketch of interlinked figures sat around a pub table (featuring small objects associated with this space) then finally digitally realised. I worked with the print studio "Vino Sangre" to get this design professionally and sustainably printed in a 2 colour screen print onto beige sweatshirts which I sold this sweatshirt at our self initiated exhibition "Unreliable Progress". Alongside this the sweatshirt is stocked in the Norwich-based plant and craft shop "Elm".


Original isometric sketch of illustration
Final "Social Networks" design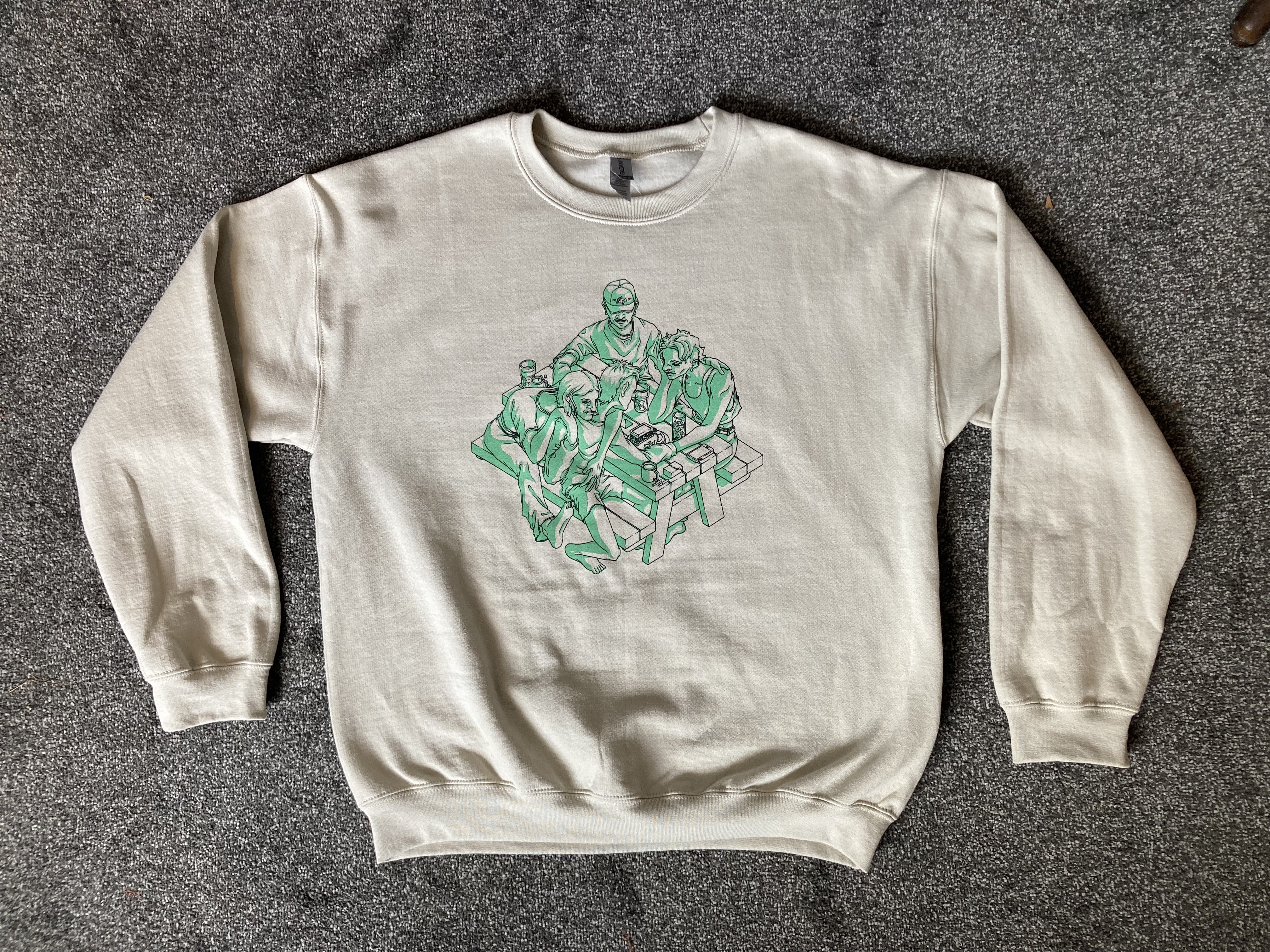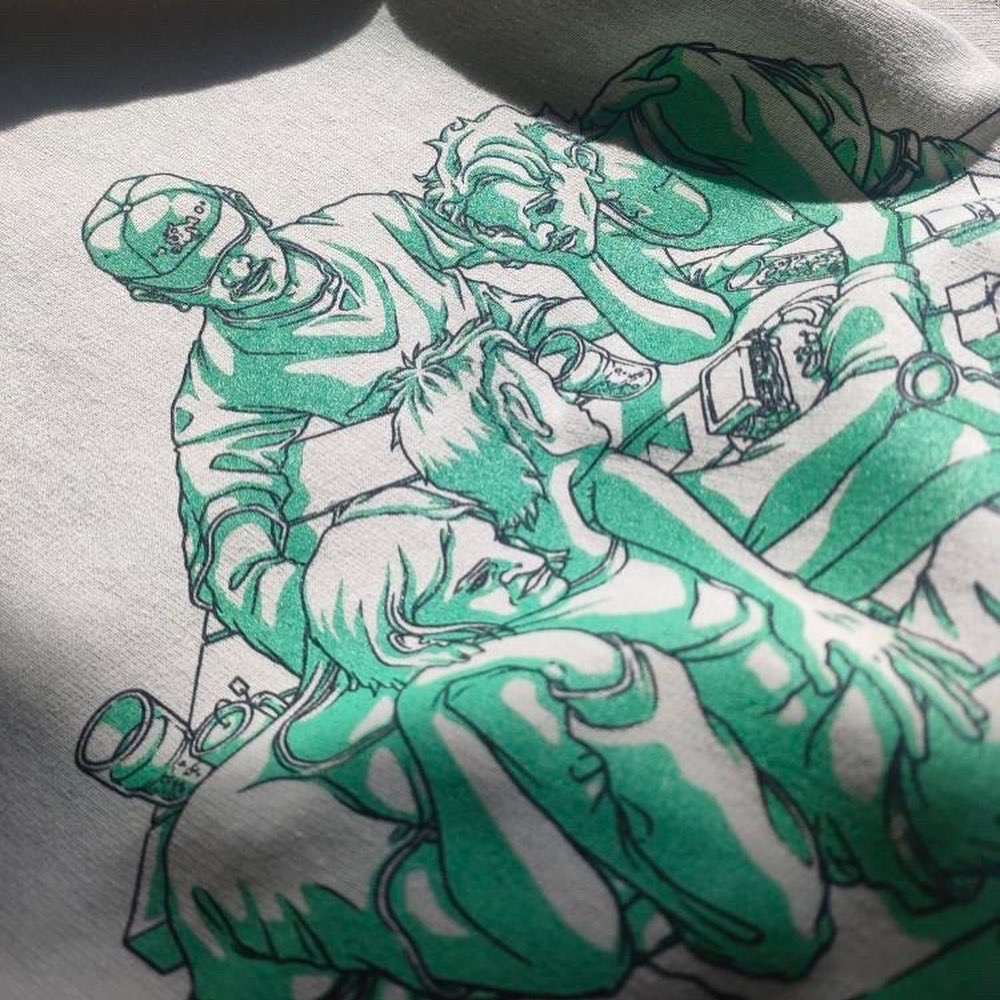 Close-ups of Screen-Printed Sweatshirt

Promotional Social Media Post for "Elm" Stocking
Sweatshirt in "Elm"
Images of people wearing Sweatshirt
---