"Berliner" Bottle Label Project Proposal
---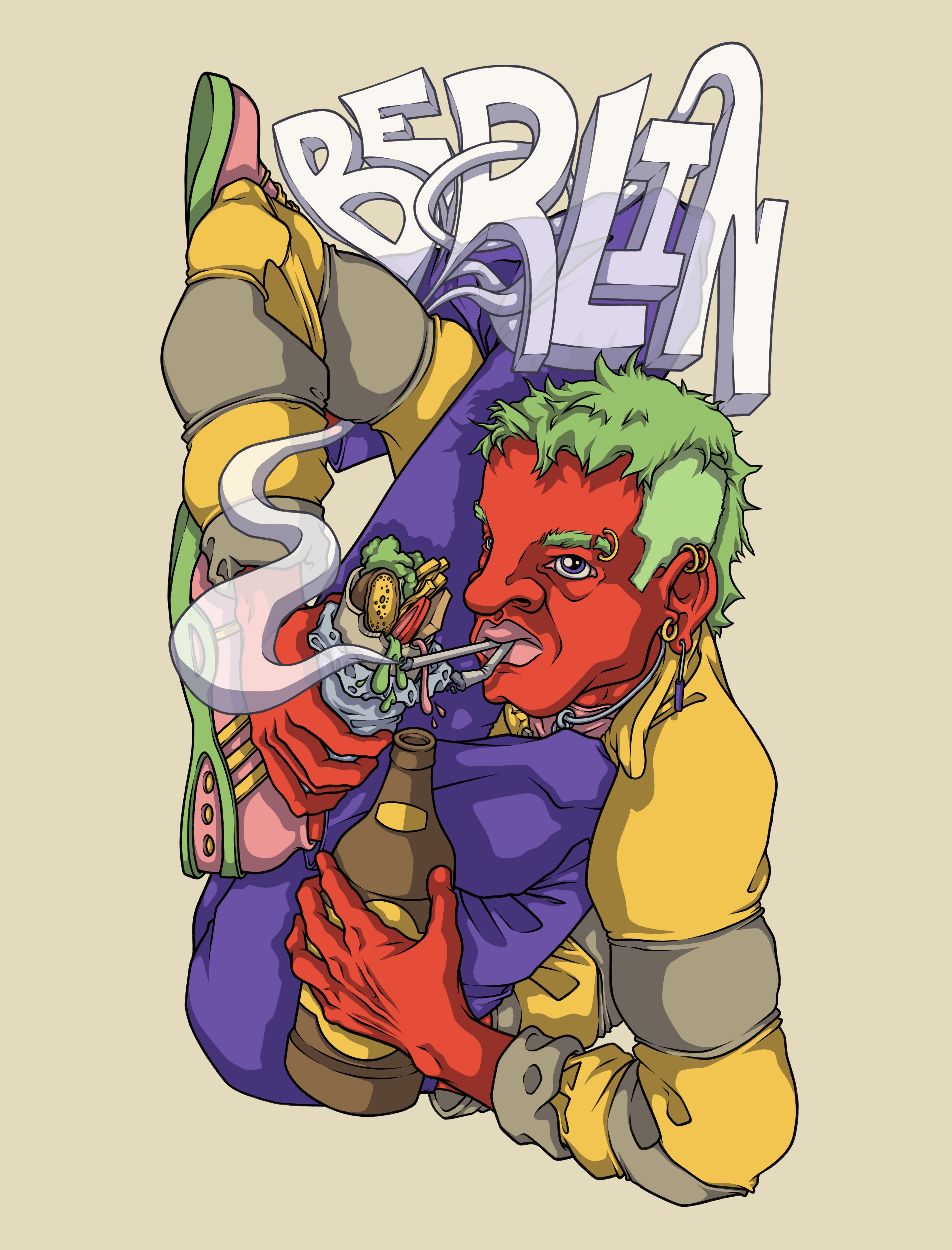 Elements of this Project:
Original Illustration
Re-working + Mockup of Image as a bottle label
Self Initiated Project Proposal for "Berliner Pilsner", the Berlin based beer brand. I created an image inspired by a trip to Berlin that depicts my interpretation of a caricaturisation of a "Berliner" - Long-term Berlin Citizen, combined with elements of the city that stood out to me. This includes colourful mullets, falafels, a lot of smoking, elaborate sneakers, huge bottles of beer, piercings and a diverse range of characters. I have worked this illustration into a beer bottle label proposal, choosing the brand "Berliner Pilsner" because of its strong ties to the city and notorious Berlin-associated reputation.




Mockup of Illustration as a beer bottle label


Close-up of mockup of Illustration as a beer bottle label


---